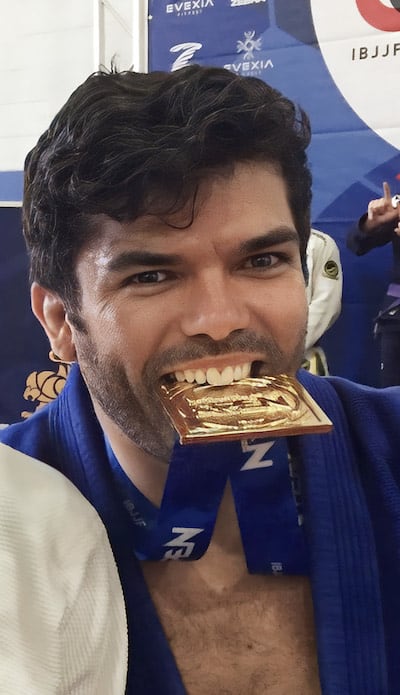 Márcio Carvalho
Márcio Carvalho is a prominent figure in the Brazilian Jiu-Jitsu community, holding the distinguished rank of Brown Belt under the expert guidance of Professor Deivid Dias at GFTeam DC. With a wealth of experience and a passion for the art that spans over 8 years of experience, Márcio stands as a testament to the transformative power of Jiu-Jitsu.
As the dedicated morning coach at GFTeam DC, Márcio plays a pivotal role in shaping the skills and techniques of aspiring practitioners. His deep understanding of the art, combined with a nurturing coaching style, creates an environment that fosters growth, discipline, and camaraderie among his students. Under his tutelage, many have experienced significant advancements in their Jiu-Jitsu journey.
Márcio's dedication to Jiu-Jitsu extends beyond the walls of the dojo. An avid competitor, he has showcased his skills on the national stage, competing in tournaments across the country. His competitive spirit and technical prowess have earned him respect among peers and adversaries alike, solidifying his reputation as a force to be reckoned with.
With his Brown Belt representing a significant milestone in his Jiu-Jitsu journey, Márcio Carvalho continues to inspire and lead, both as a coach and a competitor. His story serves as a beacon for those who seek to embark on their own path of mastery in Brazilian Jiu-Jitsu, showcasing the profound impact that dedication and a love for the art can have on one's life.