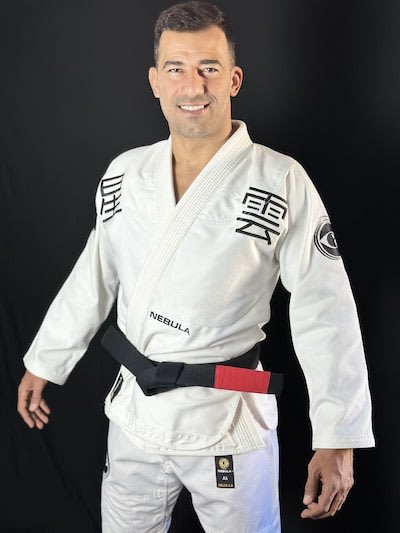 Deivid Dias
Deivid Dias, a distinguished Brazilian Jiu-Jitsu Blackbelt under Ataide Rafael and Maters Julio Cesar Pereira, he stands as a paragon of expertise, leadership, and innovation in the martial arts community. With over 10 years of honing his craft, Deivid's journey has been a testament to relentless dedication and unwavering passion.
As the founder of GFTeam DC, Deivid has fostered a thriving community of practitioners, nurturing talent and instilling values beyond the mats. His teachings transcend age, resonating with both the youngest aspirants and seasoned seniors alike. With an innate ability to connect and inspire, Deivid has shaped countless individuals into proficient and mindful Jiu-Jitsu practitioners.
Deivid's prowess extends beyond the confines of the academy. A seasoned competitor on the global stage, he has showcased his mastery in tournaments across the world, collecting gold medals and admiration from peers and adversaries alike. His strategic acumen and technical finesse have made him a formidable force in the DMV community.
Beyond his exploits on the mats, Deivid Dias has ventured into entrepreneurship as the visionary CEO of Nebula Kimonos. Under his guidance, the brand has become synonymous with quality, innovation, and style in the realm of martial arts apparel. His keen business acumen has propelled Nebula Kimonos to the forefront of the industry, setting new standards of excellence.
In every endeavor, Deivid Dias embodies the essence of Brazilian Jiu-Jitsu - discipline, resilience, and a profound respect for tradition. His legacy reverberates through the lives he has touched, leaving an indelible mark on the fabric of the martial arts community. As a mentor, competitor, and visionary, Deivid Dias stands as a true luminary in the world of Brazilian Jiu-Jitsu.